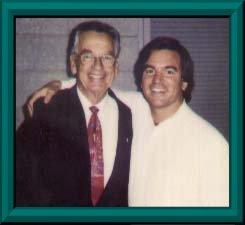 "You can get EVERYTHING YOU want in life if you just help enough OTHER PEOPLE get what THEY want"
Zig Ziglar, Author and Motivational Speaker
YOU can Make a lot of MONEY in YOUR OWN BUSINESS doing what you love the most!!
Every 11 SECONDS someone starts their own home based business! You can start your own business for FUN and YOU can make a LOT of MONEY doing it!

HELLO. My name is John Abbott and I want to show you how you can start a business that can REALLY make YOU a lot of money and it can be what you enjoy doing.

Do YOU want to make some SERIOUS money? Are YOU tired of being a WAGE SLAVE? Do YOU want to start earning as much money as you are worth?

If you want to start your own business and once things get going, you may be working there 10-12 hours a day and that needs to be something exciting; something youíre passionate about; something you enjoy doing. And, you know, who cares about the bookkeeping: how much insurance to buy, how to do the record keeping.

Thatís not the exciting part. Thatís what accountants and bookkeepers are for. You, as the entrepreneur, as the business owner, as the one who wants to start your own business, you need to know the basics for starting your own business.

A case in point: I had a friend of mine that talked about starting his own business and just off the top of his head, because of some misinformation that heíd heard, he thought it was necessary to incorporate just to start your own business.

Well, thatís wrong; thatís totally wrong. You donít need to incorporate. You donít basically need to do anything to start your own business. Now, Iím not an accountant, Iím not a tax preparer, Iím not a lawyer, so Iím not giving tax or legal advice, per seí. Iím giving you the basics, the big picture, and Iím going to let you go to your tax preparer, go to your accountant, go to your lawyer and get the specifics. But, looking at the big picture, this is America. This is the land of free enterprise.

You can start your own business. You can basically start almost any kind of business you want to. Usually, you donít need a special license unless youíre going to handle hazardous waste or things like that. But, basically, you donít need any special license to start your own business.

What you do need, which youíre not going to get from these other kind of books, is a passion, a desire, or a vision. What do you really want to do? Weíll go more into that in the later chapters of this book. In fact, weíre going to start off with that in the first chapter of the book. What is your passion? What is your niche? What are you good at? What do you like to do? What do you want to do? What could you see yourself doing for the rest of your life?
---
Remember, every 11 seconds someone starts THEIR OWN home based business. Will you be one of them? Get started NOW by hitting the ORDER button below. THANK YOU AND GOD BLESS YOU!
DON'T LET THIS OPPORTUNITY PASS YOU BY! WE SHOULD REALLY SELL THIS FOR AT LEAST 4 TIMES WHAT WE ARE CHARGING! BUT I REALLY BELIEVE THE STATEMENT AT THE TOP OF THIS PAGE!
IF YOU REALLY WANT TO START YOUR OWN BUSINESS WITHOUT RISKING ANYTHING

IF YOU ARE NOT COMPLETELY SATISFIED, I WILL REFUND YOUR $29.95! PLEASE DO YOURSELF A FAVOR AND ORDER NOW!.



Click above to order the online version and start reading it right now!!
UPDATE!! You can NOW order a PHYSICAL Soft cover edition of my book. And we can RUSH it to you so you can have it in just a few DAYS! Just click on the price. Its only: $39.95 It will be rushed to you IMMEDIATELY and OF COURSE our MONEY-BACK GUARANTEE applies to this version of our book AS WELL as the online version.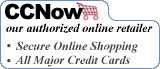 Click above to order the soft covered edition delivered right to your door!
Trouble ordering? Then CLICK HERE
THANK YOU and GOD BLESS YOU!

Free Money Making Magazine
Free Report: Secrets of the Wealthy
How To Start Your Own Internet Business
How to start your own business for FUN and PROFIT
Turn $30 Into $30,000
The Good Life