"Kiss Your Boss GOODBYE!"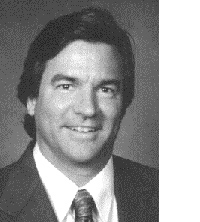 Are you tired of MAKING YOUR BOSS RICH? Why not WORK FOR YOURSELF? Why not do what YOU LOVE to DO? And MAKE MONEY at it?
HELLO, My name is John Abbott. If you're like me, you HATE the idea of working for SOMEONE ELSE at SLAVE WAGES! U(YOU)theboss.com is a site dedicated to help YOU become the BOSS to MAKE MONEY working for YOURSELF!
The FIRST thing you can do is to subscribe to our FREE newsletter-called FREE ENTERPRI$E. It's sent out twice a month and it's LOADED with more Money-making tips, ideas, shortcuts, little-known home businesses and MORE! FREE ENTERPRI$E also will tell you how to get FREE items such as: FREE answering service, FREE fax service, as well as other FREE business services. To subscribe to FREE ENTERPRI$E - click here now.
I'd also like to send you a free report called "Secrets Of The Wealthy." To receive this FREE REPORT - click here now
One of my teachers and mentors, Zig Ziglar, has said, "You can get everything you want in life if you just HELP enough OTHER PEOPLE get what THEY want." I believe that. I want to help YOU get in business for YOURSELF! YOU - THE BOSS!

Click HERE to learn how!
Copyright © 2000-2003 Abbott Enterprises - All Rights Reserved